SPS-1000
Affordable Modular POS System for Retail and Hospitality shops With its outstanding and versatile functions, and its compact and smart design, the SPS-1000 can be a great solution in any commercial environment. Not only in hospitality markets, but in retail as well, this fine POS System will definitely catch your eyes. For the manager, the SPS-1000 carries Max. 7 Peripherals and 32 Registers (Inter Register Communication) and Expansibility of Memory, RS-232C, etc. For the employee, it has Training Mode, High-Visibility, and the terminal is easily relocated.
We now have constructed a bespoke Dry Cleaning program for this machine, contact us for more info.
FEATURES
Modular intelligent EPOS terminal for the hospitality & retail scanning apllications. Can be used as a stand alone terminal or networked with up to 32 SPS-1000 using ethernet communications. Standard features include multiple table tracking, for restaurant, hotel rooms, credit accounts, seat numbers etc... Move restaurant bills to rooms with ease! Up to 99 window look up keys containing PLU listings, ideal for products without barcodes Real time inventory with re-order reports & sales projections. Can also be linked to a back office P.C. by direct cable or modem. We have various software packages available for this model including Samstock & SuperPOS back office for Win 95/98/2000/XP & NT Import & export modules for data available for standard types ASCII & CSV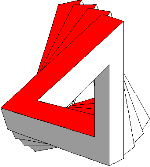 Links to SuperPOS
FEATURES
KEY BOARD TYPE 169 Flat

DISPLAY OPERATOR 320X240 dot G-LCD / 20charX1line VFD

CUSTOMER 20charX2line LCD / 10 Digit VFD

MEMORY RAM 512K Bytes(2.5M Bytes Max.)

ROM 1 M Bytes(Flash Memory)

NETWORK TYPE
ETHERNET
MAX
35 REGISTERS

INTERFACE
RS-232C 3 basic -4 optional
IRC 1 Port
Cash Drawer 3 Ports

PERIPHERIAL
KV,KP,SCANNER, SMART CARD READER, COIN CHANGER, MCR, PC

DRAWER TYPE Option(Max. 3 EA)

DIMENSION W/D/H 387mmX292mmX124mm

WEIGHT 7Kg

Links to Samstock
Ideal as a Dry Cleaning POS Terminal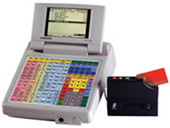 Links to Cardinal Cashless & Loyalty Software.