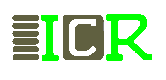 The Premier Touch Screen Software Solution incorperating wireless 802.11b Wifi technology
Customer Loyalty Package, wireless waiter ordering, live journal viewing on ANY terminal, restaurant floorplan table/check managment, easy programming & tons more cool stuff in this EPOS package!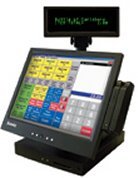 The SPS-3000A is a superb PC based touch screen terminal with 15.1 TFT touch panel monitor, mag stripe reader, pole display & integrated PC ready to run any of our EPOS software displayed on this page
Download a Brochure for the SPS 3000A

Touch Screen Software Solution Retail & Hospitality
Another superb package, but without the wireless waiter pad link, too many superb features to list, see the brochure or contact us for more info!!